Our water tanks are designed for the rugged Australian country and harsh climates our land constantly delivers. If you are looking for a water tank that will last the test of time, you've come to the right place. Pioneer Water Tanks leads the way in water.

Our Tank Liner
World first antimicrobial tank liner. One of the most technically advanced water tank liners in the country.
We keep your water fresher for longer.

Engineered Up To 2.0MM Thick
Our tank walls are designed with superior strength and longevity in mind. With over 30 years in business you can be confident our tanks will last.
Standard Inclusions
1 x Exclusive AQUALINER Fresh® Water Tank Liner
1 x Set (2) of Anodes
1 x 50mm Outlet & Ball Valve
1 x 150mm Overflow, Downpipe and Flap Valve
1 x Leaf Filter Basket or 50mm Inlet
1 x Lockable Sliding Access Hatch
1 x Galvanised Ladder
20 Year Conditional Warranty
Delivery & Tank Assembly on Your Pre-Prepared Tank Pad
Pioneer Water Tanks standard COLORBOND® water tanks colour range
Pioneer Water Tanks non-standard COLORBOND® water tanks colour range
Water Tank Sizing Chart
| | DIAMETER | HEIGHT | LITRES | GALLONS |
| --- | --- | --- | --- | --- |
| GT10 | 2.67m | 2.18m | 12,200 | 2,600 |
| GT20 | 3.34m | 2.18m | 19,100 | 4,200 |
| GT30 | 4.01m | 2.18m | 27,542 | 6,053 |
| GT40 | 4.68m | 2.18m | 37,574 | 8,258 |
| GT50 | 5.35m | 2.18m | 48,963 | 10,761 |
| GT60 | 6.02m | 2.18m | 62,111 | 13,651 |
| GT80 | 6.69m | 2.18m | 76,504 | 16,814 |
| GT90 | 7.35m | 2.18m | 92,570 | 20,345 |
| GT110 | 8.02m | 2.18m | 110,116 | 24,212 |
| GT130 | 8.69m | 2.18m | 129,292 | 28,416 |
| GT150 | 9.36m | 2.18m | 149,948 | 32,956 |
| GT170 | 10.03m | 2.18m | 172,134 | 37,832 |
| GT200 | 10.70m | 2.18m | 195,851 | 43,044 |
| GT220 | 11.36m | 2.18m | 221,604 | 48,704 |
| GT250 | 12.03m | 2.18m | 247,874 | 54,478 |
| GT290 | 10.70m | 3.23m | 290,632 | 63,876 |
| GT330 | 11.36m | 3.23m | 328,096 | 72,109 |
| GT370 | 12.03m | 3.23m | 367,831 | 80,784 |
| GT410 | 12.70m | 3.23m | 409,860 | 90,157 |
| GT500 | 14.04m | 3.23m | 500,065 | 109,999 |
Above stated capacities are gross volumes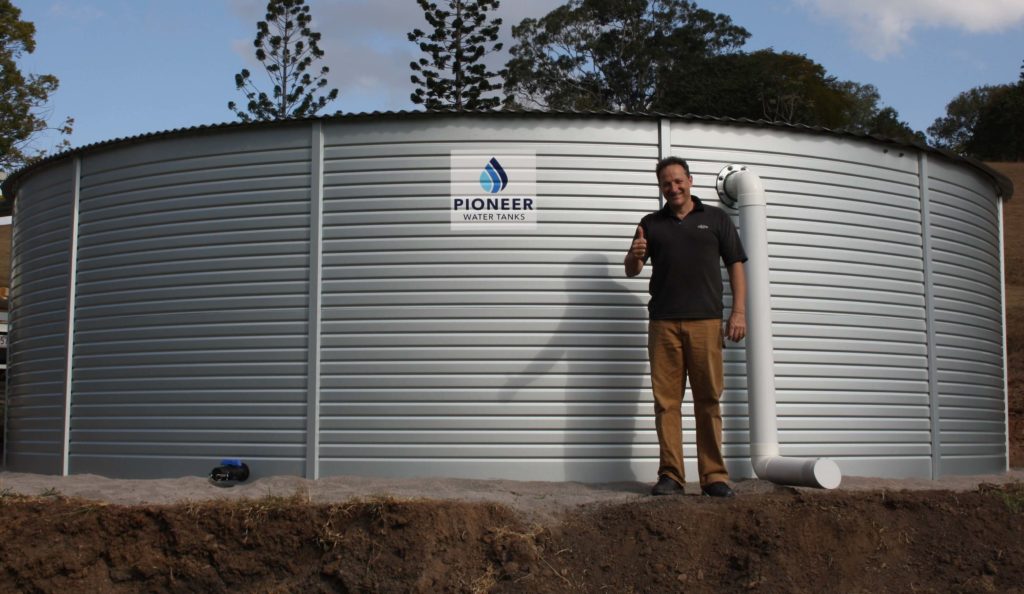 Other Water Storage